Why Cleaning Narrow & Tight Openings Are Tasks That Matter!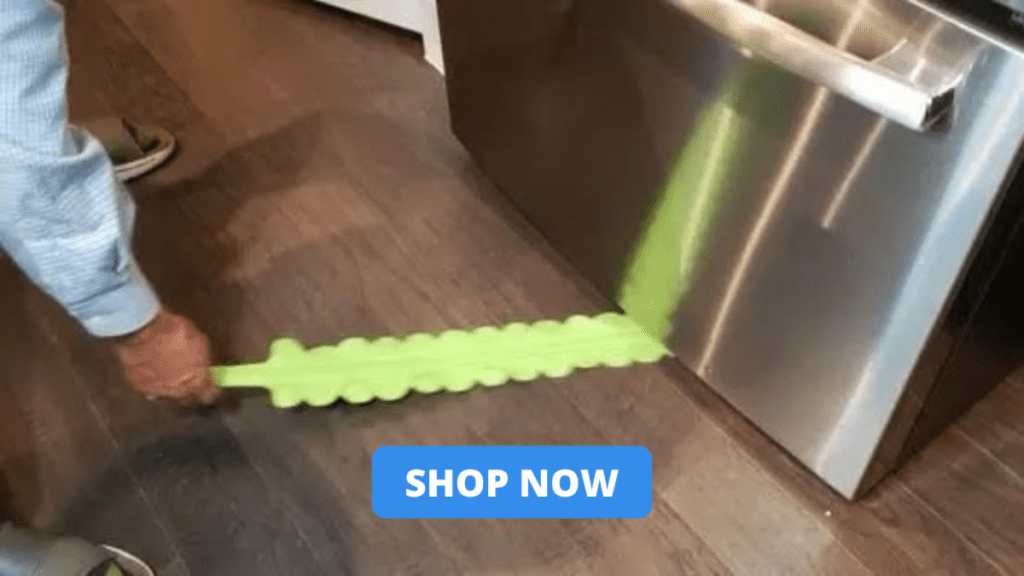 Out of Sight – Out of Mind!
Hidden & accumulating dirt & dust particles underneath items & appliances, on the sides of walls & behind unmovable objects is problematic for some of the following reasons:
Dust: If anyone in your family has allergies, not cleaning behind & underneath the stove and fridge adds to the accumulation of dirty matter.
Food Droppings: Undisturbed food particles can rot & turn into decomposed smelly matter.
Pests: Crumbs can lead to unwelcomed insects & rodents. Bits of rotting food on the floor & wall surfaces of your sturdy appliances are a feeding source for these nibbling pests.
Solution: Presenting the "Flat Duster": This cleaning essential cleans where hands cannot fit!
Designed to go behind, underneath, and along narrow openings of your powerhouse appliances or any heavy & unmovable items, i.e., Bookcases, Headboards, Aquariums, Clocks, and China-Closets. The flexible thin plastic spine is covered in washable felt that attracts & holds onto particles. The removable cleaning cover can be used wet or dry.
This tool is designed to grip unwanted matter safely from tight & narrow openings many times over; rinse & reuse in real-time.
Care: Machine wash & dry or hand wash & dry.
Add this phenomenal "Flat Duster" to your house cleaning station today!
Always wishing you outstanding cleaning outcomes for your "Home Sweet Home!"
Ask Cindy's Newsletter-Subscribe!