A Helpful Housecleaning Checklist✅
By Housecleaning Expert Cindy Inman aka "Ask Cindy How" | June 19th , 2022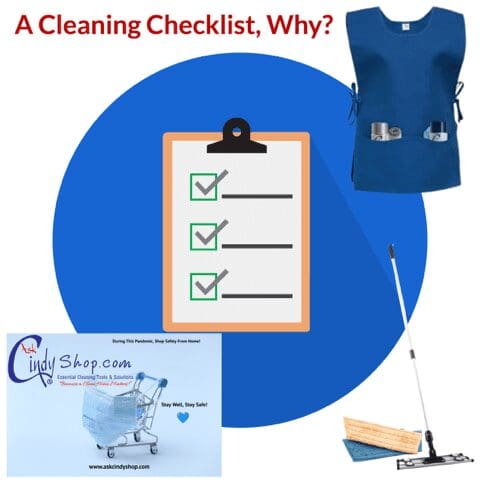 Ask Cindy has learned that a simple house cleaning checklist
structures and organizes cleaning and maintenance tasks for a
healthier home.
Daily quick tidying pick-ups within a space/area or sanitizing wipe-ups of
frequently used surfaces or restrooms are vital for maintaining cleanliness
and eliminating pollutants within the home.
Thus, why create a cleaning checklist? It is a helpful reminder for important
daily cleanup tasks. Most importantly, quick daily maintenance tasks
contribute to additional order in the home. Everyone enjoys what "clean"
delivers.
11/2019 – Google expands on WHY Cleaning Frequently Matters!
"Cleaning will help avoid allergies or other breathing problems. Cleaning
avoids spreading germs: Keeping your house clean will stop the spread of
germs and help keep you healthy. Cleaning up spills, vacuuming your
carpets, and cleaning your kitchen and bathroom regularly will kill microrganisms & disease causing
germs." Yes, please!
Download a Featured House Cleaning Checklist
In this way, "A Clean Home Can Be Yours!"
Your questions and suggestions are always welcomed. Feel free to email me at: cindy@askcindyshop.com I'm here to be of service: #Let'sCleanTheHouseTogether!
Ask Cindy's Newsletter-Subscribe!