2023: Organizing Room by Room is a Great Start!
2023: Organizing Room by Room is a Great Start!
Getting started in a new year often brings new beginnings and intentions. Whether you're interested in adopting a better self-care regimen, fitness plan, or meal planning, knowing where to start is an integral first step. Organizing & cleaning, let's discuss getting started with Ask Cindy's knowledgeable steps forward for a visible game-changing event.
When envisioning a renewal plan, AskCindyHow.com offers a customized how-to step-by-step solution for your home's situation. In addition, Ask Cindy's personalized cleaning & maintenance guide will help you get started, along with invaluable how-tos to ensure your surfaces stay clean & organized.
Sample Tips for Creating a Plan of Action:
When tackling home cleaning projects, arranging tasks into regionalized sections is ideal. Why: it's necessary to get started with the one area you utilized the most and work forward from there.
Next steps:
Clear off surfaces – Starting with flat surfaces such as coffee tables, dressers, and countertops, these newly cleared spaces need to be cleaned up. Once cleaned, I'd like you to please be aware of this clean & decluttered visual. Then, thoughtfully select and place your treasures onto the surfaces. The completed task is uniquely yours. Could you take a photo as a second set of eyes and make arrangement adjustments as you see fit?
Consider the usage of an Item – When cleaning out a closet, ask yourself, "when is the last time I've worn this?" What are your thoughts if you haven't worn the item in the last year or two? You can downsize the amount of stuff you own by determining how often you use or wear that item. During the elimination process, blessing others with your treasures is a beautiful offering always.
Secrets for Maintaining Busy Spaces in the Home:
The following quick tips for keeping things in order will keep your clutter and messes from building back up.

Here's how:
Put clothing away every evening – Clothing lying around and soiled laundry tends to pile up quickly, so set up your laundry dates for wash & fold and dry cleaning tasks.
Throw out the trash & recyclables every evening- As obvious as it sounds, items like kitchen trash, junk mail, retail & plastic shopping bags, and recyclables pile up very quickly. Remember to toss them!
Could you give every item in the home a designated placement? "A place for everything, everything in its place." This is a big-time win for the home team!
Tidy before you walk out – This will help maintain order in the home daily.
Why Choose Ask Cindy?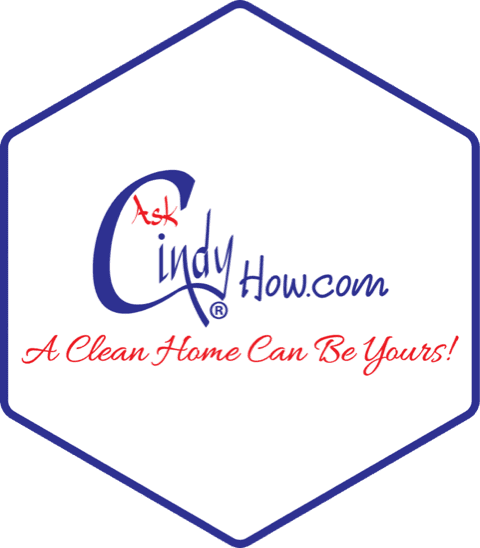 Ask Cindy offers customized home cleaning solutions for your home's specific needs. With more than 30 years of experience with residential & commercial cleaning & organizational experience, you can rest assured that you're getting thorough and professional guidance from a dedicated pro.
"A Clean Home Can Be Yours!"
Questions? Call (877) 698-0422 to discreetly discuss your customized cleaning plan today!
Or visit: https://askcindyhow.com/services/
Your Friend in the House Cleaning Industry,
Cindy Inman aka Ask Cindy How
Ask Cindy's Newsletter-Subscribe!