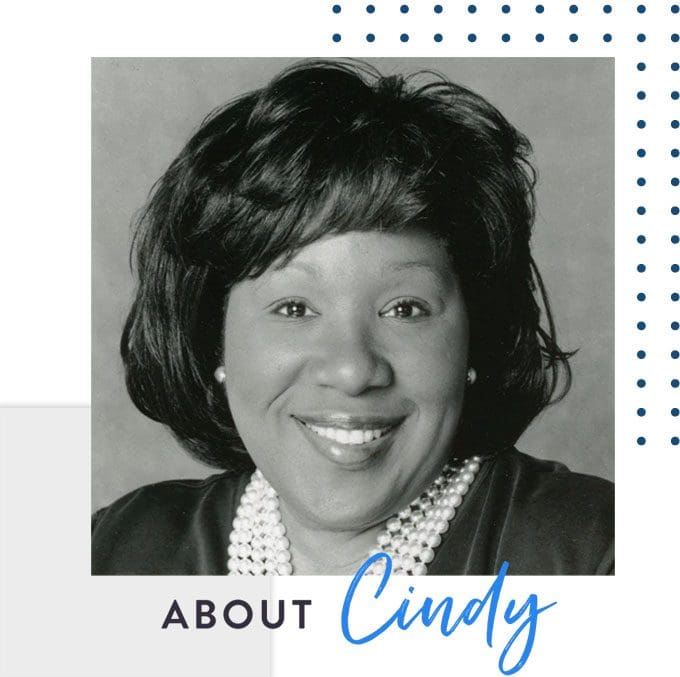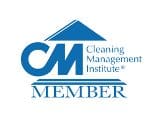 Meet Cindy Inman,
A Dedicated Home Cleaning Expert!
In the war on dirt, I have been described by the Westchester, NY Journal News as "a weapon of mass disinfection." Here's what I know for sure: dirt is a worthy adversary and only clean wins this fight!
Over the years I've cataloged an extensive knowledge base for removing undesirable dirt and soil from household surfaces and, equally as important, for establishing upkeep maintenance care plans for newly deep-cleaned surfaces.
Cleaning that involves accountability does matter. Cleaning both small and large kitchen appliances, giving revitalized life to wood, leather, furnishings, stone, marble, and glass, truly sanitizing bathrooms to eliminate germs, all these are important for your family's health and for their enjoyment of your home. Your power to determine the right direction for your house cleaning depends uniquely on modern-day insights for housecleaning done right!
More Than
30 Years of Service Experience
Since this has been my career focus for more than thirty years, my "clean is clean" devotion will create a desirable how-to housecleaning foundation for many. My transferable cleaning insights can give you a pleasing new "Aha!" awareness for having clean interior and exterior spaces in your home. After all, no one took housecleaning 101 in school.
A clean home does excite the senses! Come on! It'll be fun! Ask Cindy How's cleaning results have been celebrated by residential clients in the lavish homes of Greenwich, CT, and residences throughout the New York and New Jersey areas as well as by well-known commercial clients in the Manhattan television studios of Montel Williams, Carnie Wilson, Deborah Norville, Les Brown, Rolanda Watts, and Mark Walberg, the talk show host, among others.
Seven towns in Westchester County, NY, carried my "Ask Cindy How" cleaning column and ultimately... picked up the column nationally in other cities. The green light for Ask Cindy How was turned on for housecleaning done right! Thus, it's my pleasure to offer cleaning & maintenance seminars, how-to training, and continue writing columns to share my easy and effective cleaning techniques. As well, I do love applauding user-friendly cleaning helpmates and solutions that can be trusted for your housecleaning success.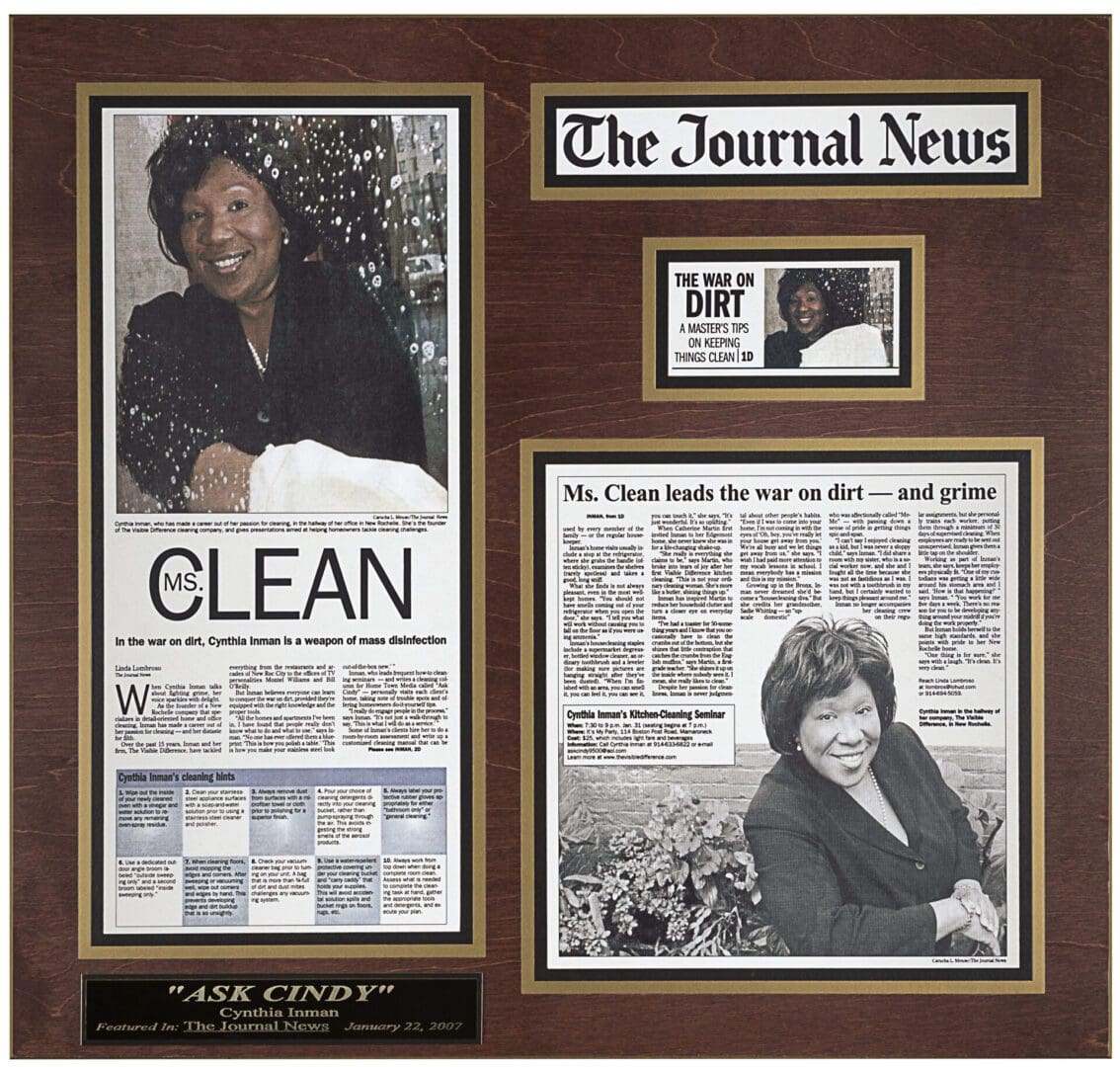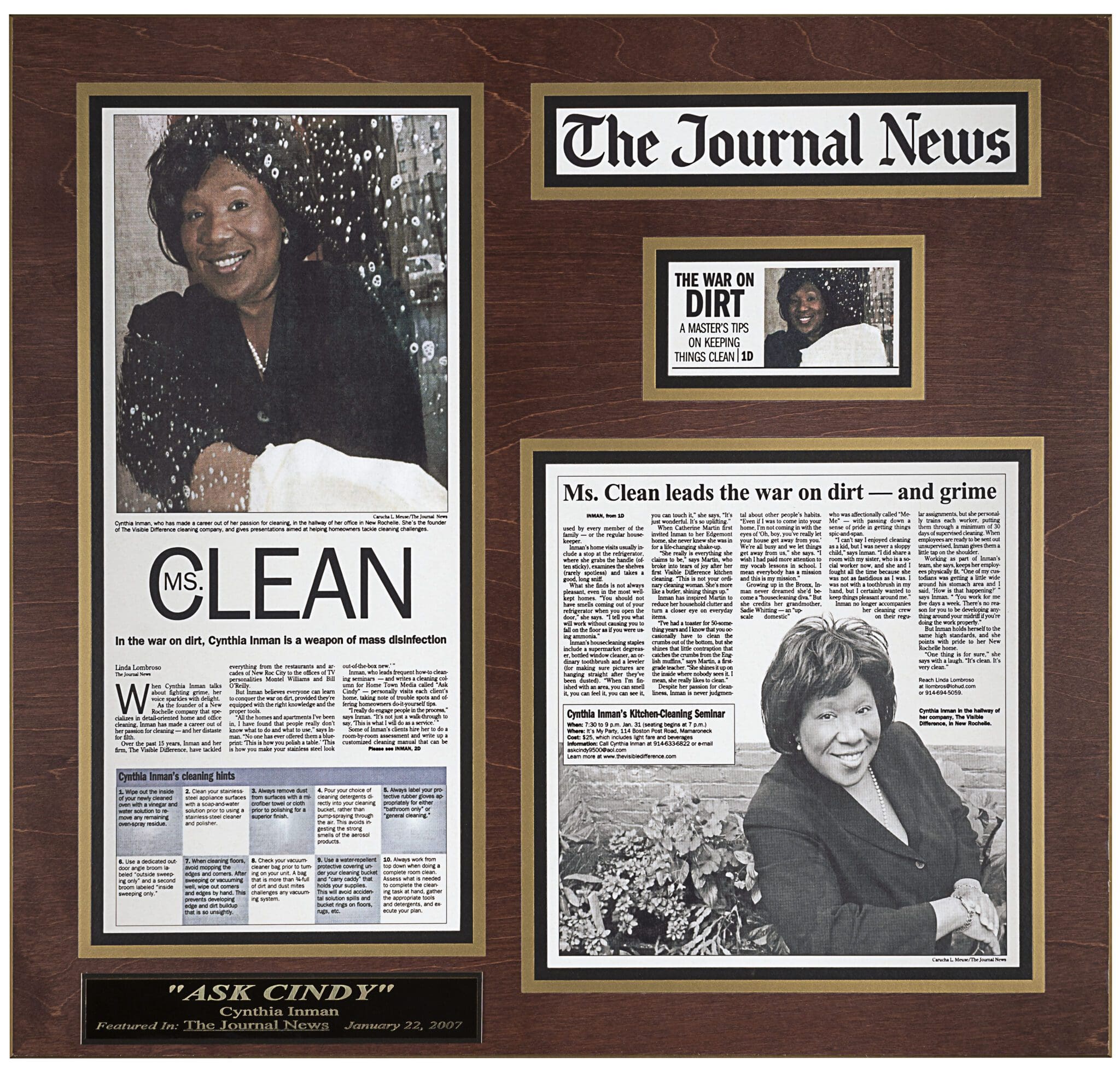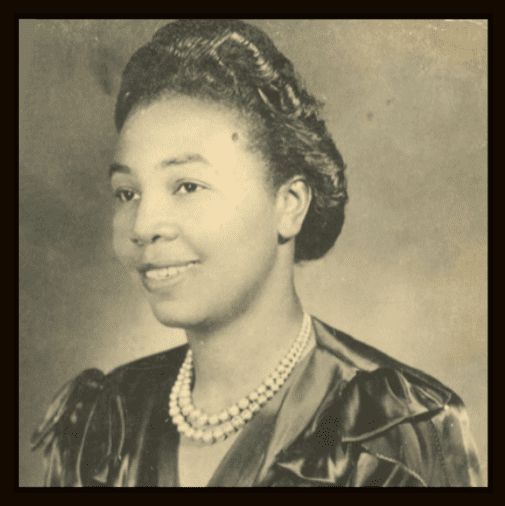 The Inspiration
Behind Cindy's Journey
My grandmother, Sadie, whom we called Me-Me, knew the art of wizardry for housecleaning finesse. Me-Me was the head housekeeper for a prominent New York family living on Central Park-West in their five-story mansion. I remember the first time I went with her to work; I was a toddler — walked in the front door and saw a gleaming palatial staircase. It led to the floors upstairs that I imagined must have been up there pretty close to heaven itself. Of course, you could take the private elevator up into those celestial living areas, too.
Me-Me was a domestic goddess; I loved to watch her confidence and attentiveness as she went about her work. Whatever she touched with her cloth or her brush or her duster, her action changed the object's appearance.
The Cleaning Magic
Within
Being her first grandchild, I was honored with many trips to her place of work. She allowed me to make my way freely to the formal living room, scoot myself up onto one of the many silk sofas, fluff the skirt of my dress out just so and attentively observe my Me-Me. Her work effort exhibited mesmerizing achievement that amazed me.
My mom must have had a bit of that same cleaning magic within her as well. Although she worked full time as a dietician, she'd supplement her income by cleaning residences, biweekly.
At the ripe old age of nine, I took it upon myself one Saturday morning to clean our three-story home. Nobody told me to do it. Better yet, no one stopped me! I cleaned our house from then on. I was living my "clean is clean" life, serendipitously. I'd begun my war on dirt movement!
By the time I was fourteen, my parents had allowed me to clean an apartment owned by the aunt of a friend of mine every other weekend. I had more skillsets for house cleaning under my belt at fourteen to her liking than anyone she could find in Queens, NY.
I kept up my extracurricular cleaning activity throughout my high school and college years. Why? Because there was plenty of work for my developed skills, flexible scheduling, and I was passionately happy about doing this work.
After college, I continued to clean on weekends, even though I was working full time as the manager of a halfway house at a New York hospital.
After a couple of years, I took the mental dare to become an entrepreneur! Word spread fast, and I quickly became a small business.
I'm sure Me-Me is proud as she looks down from heaven at her granddaughter, Cindy Inman – aka – Ask Cindy How.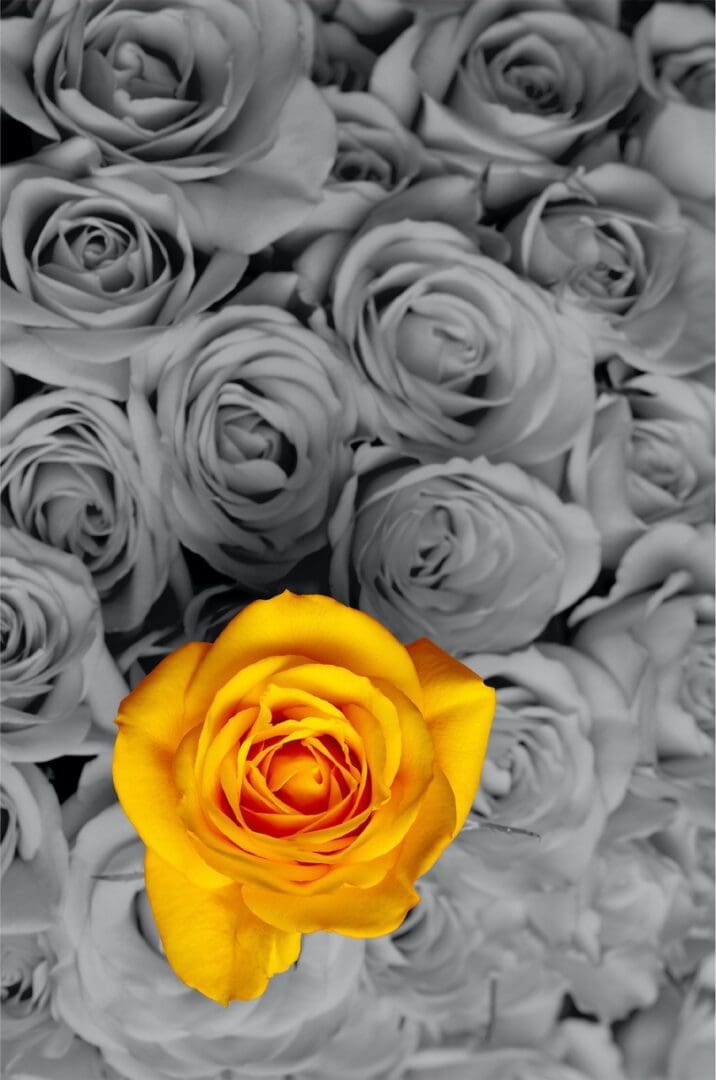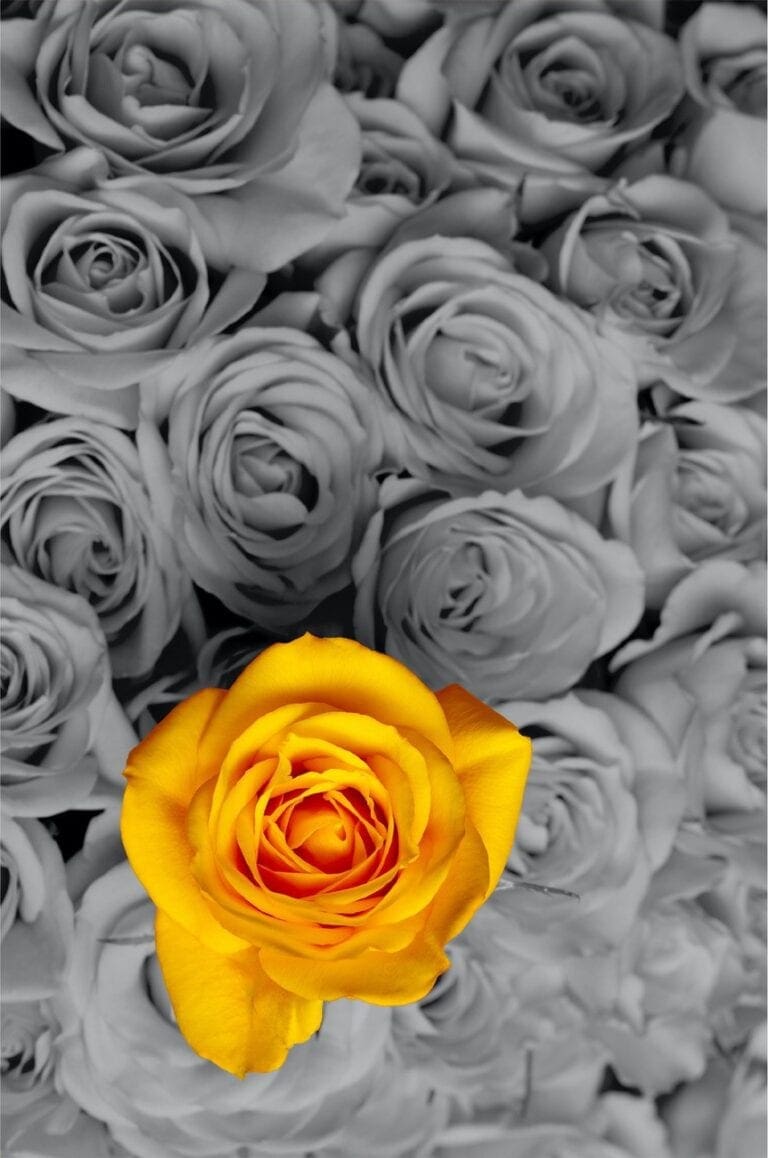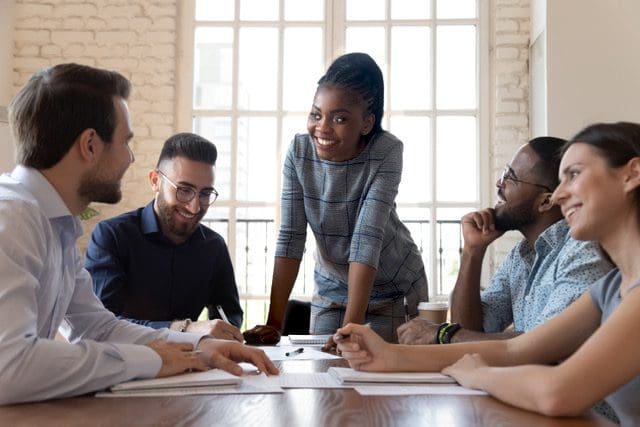 Ask Cindy How (ACH) & her team members partner cleaning & maintenance intelligence together with cutting-edge helpmates, tools, and cleaning solutions to craft supportive guidance for your house cleaning success.
"A Clean Home Can Be Yours!": our how-to advice supports this declaration. Further, our 100% satisfaction guarantee is our commitment & our only acceptable standard. Cleaning tasks? We are sharing our homework: it is our calling & our pleasure to be of service!
#LetsCleanHouseWithAskCindyHow