Resolving Hair-Pulling Housecleaning Dilemmas: Part 1

By House Cleaning Expert Cindy Inman aka "Ask Cindy How"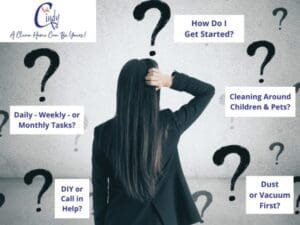 Greetings!
Summertime fun seems to be flying by, but can you believe it's already halfway over? Taking away from fun-filled times to tackle tasks that can transform the homestead requires a focus on renewing the current approach to housecleaning work. Therefore, the following insights are for your consideration:
First: Custom-make a schedule for daily, weekly, and monthly housecleaning tasks.
Second: Answering a timeless question: should you vacuum or dust first?
Third: I'm sharing a few tips to keep yourself, the kids, & pets safe when cleaning.
I wish you a fun-filled continuation of your summer with unlimited quality time, the beauty of the great outdoors, and a cleaner home; Stay safe & enjoy all!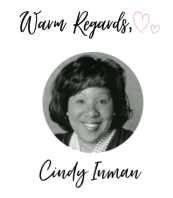 #LetsCleanHouseWithAskCindy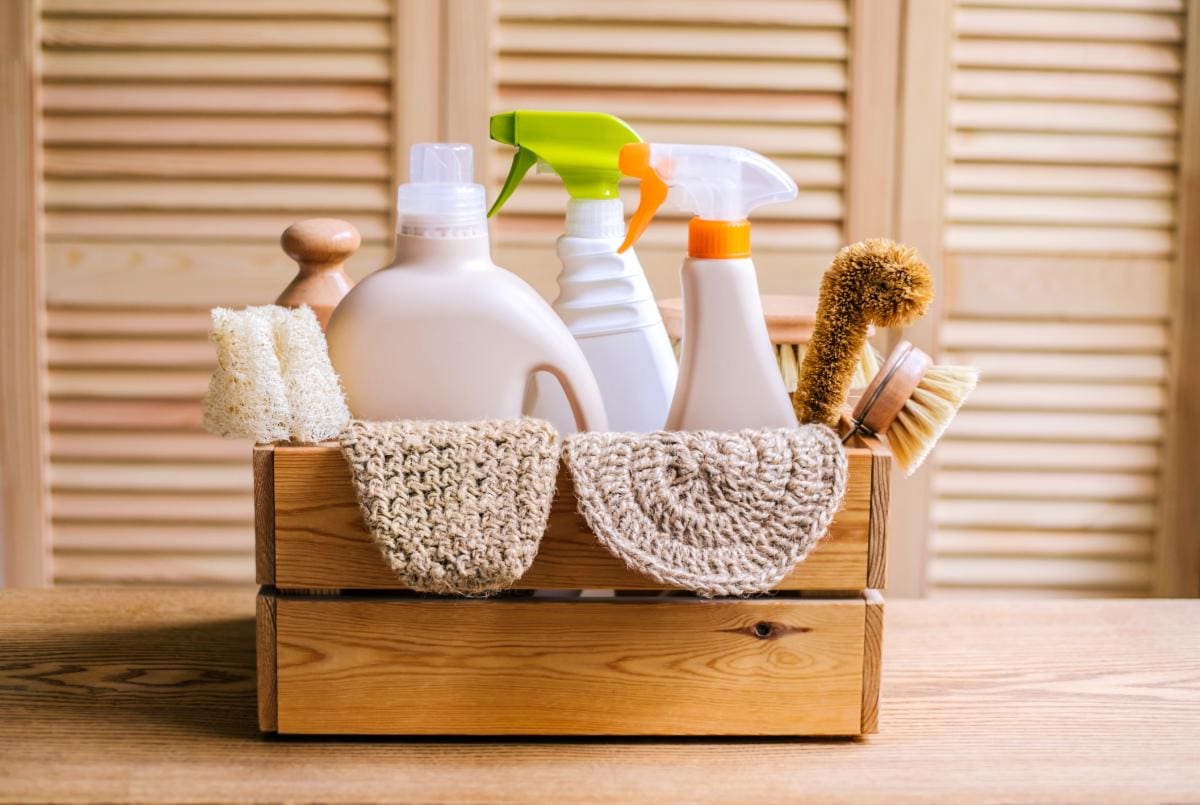 What Cleaning Tasks Should I Do Daily, Weekly, or Monthly?
Are you struggling to keep your home tidy forevermore? Instead of doing organizing & decluttering tasks a few times a year—you can break up these tasks into more manageable daily, weekly, and monthly to-dos. Any one of these timetables limits ultimate disorder!
Here are a few minor cleaning tasks to do daily to help contribute to the overall upkeep of your home:
Move items to their designated spots.

Make the bed.

Put away clean clothing.

Sweep the floor after eating takes place.

Wipe down utilized kitchen & bathroom countertop surfaces.
Some* cleaning tasks are slightly more time-consuming; schedule accordingly for your household.
Laundry care.

Vacuuming.

Dusting.

Bathroom cleaning.

Audit your freezer & refrigerator.
Some home cleaning tasks only need to be done monthly or even seasonally. But remain mindful about cleaning frequency where children & pets reside.
Move seasonal items to storage.

Removing handprints from wall surfaces.

Semi-annual: Shampoo your carpets - Vacuum before you shampoo!

Check & Clean the oven Baseboards: Dry dust & damp wipe any soiled areas.

Entrance doors/door frame.

Interior & Exterior floor mats.

Light Fixtures - High & Low.

Interior dishwasher cleaning.

Garbage & recycling pails.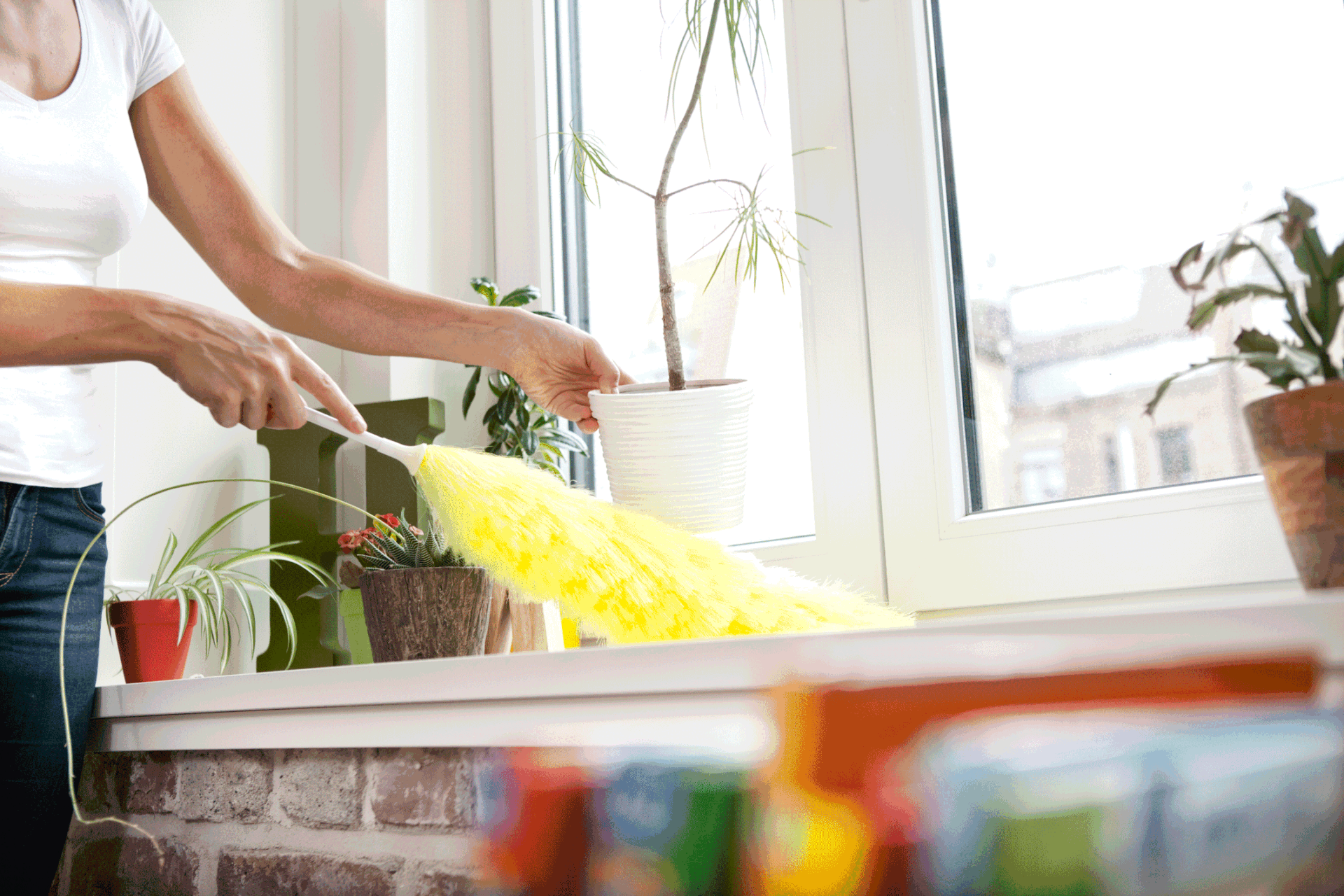 The Timeless Question: Should I Dust or Vacuum First?
When in the midst of a cleaning spree, you don't want to clean things twice when on a cleaning spree. For sure, doubling cleaning activity is never a desire. That's why following a determined & correct cleaning sequence is best. This heady thinking solves what comes first—dusting or vacuuming? Drumroll, please: Dust first, then vacuum! The vacuuming task for a room/space removes before & after settled dust & dirty matter from rugs - carpets- floors; Thus, just like a sonata, a symphony - It's a "finale" movement within a room/space!
FYI: Once upon a time, cleaning experts recommended vacuuming first & then once again at the end, but today's airtight vacuums capture small dust particles effectively, so it's efficiently productive to vacuum last.
Dusting for a long-term clean: To easily pick up every dust particle with every swipe, even the unseen dust particles, use any of Ask Cindy's Ultra Plush Microfiber Dusting essentials as displayed below. Any selected towel below will thoroughly & completely pick up dust particles staying-put until you wash them out!
FYI: Ineffective Dusting: Using a hand held dusting tool, as displayed in the flashing image above, effectively moves dust particles around everywhere indiscriminately. A dust-free room/area will continue to be elusive, because the circulating & uncaptured dust resettles everywhere! Choose a perfected dusting essential below for your long-term dust-free result! 🌟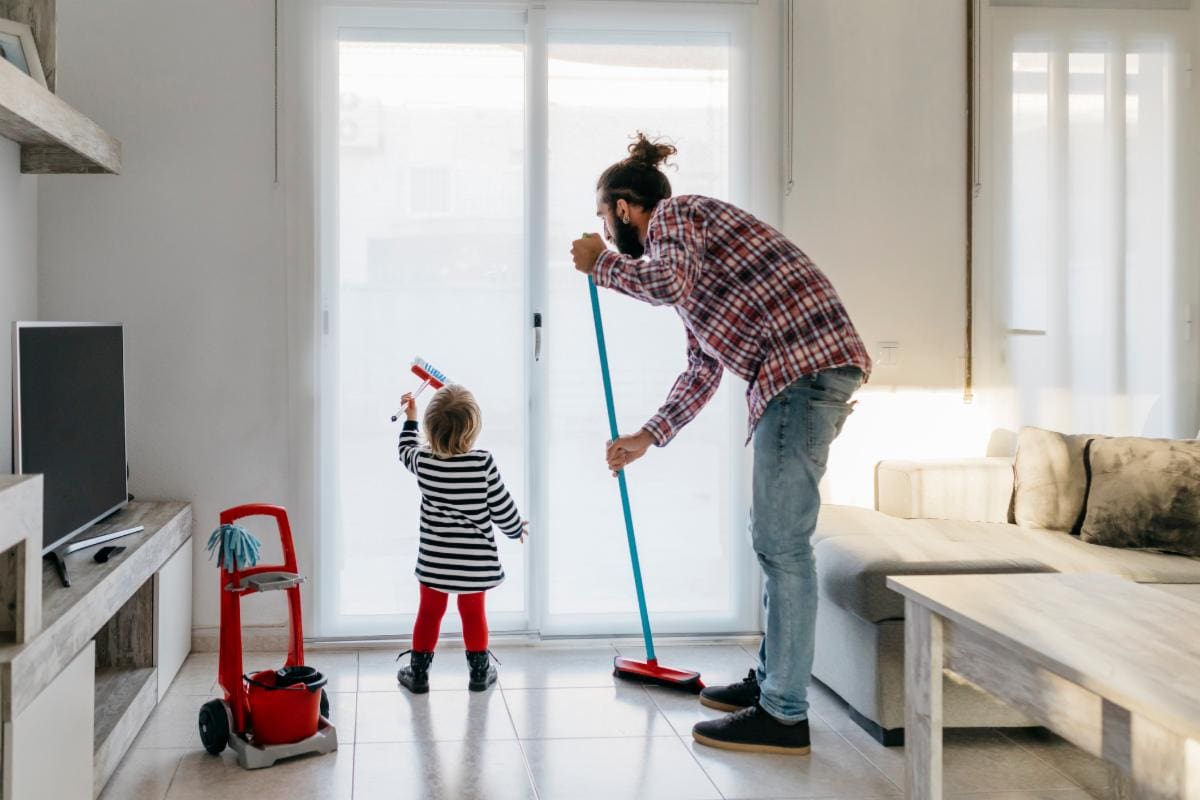 Cleaning Safely Around Kids & Pets ✅
Life, in general, is busy. However, familiarizing oneself with the best house cleaning practices establishes well-informed how-tos without wasting time. Now, trial & error can still be at play, but there are steadfast rules for safe house cleaning practices.
Homemade DIY Cleaning Products: Daily maintenance cleanings are less intense. Thus, homemade DIY cleaning solutions are capable, affordable & environmentally friendly choices. Your selected natural ingredients are caustic-free to the environment, yourself, kids & pets. When cleaning timelines are constraint-free, researching this option is a solution win.
Cleaning in a kid & Pet-free Room: Someone may consider cleaning with a little one or a pet in the room when cleaning; Completing house cleaning tasks in the quickest amount of time is alluring. But, when using store-bought commercial cleaning products, be sure to have your kids & pets in another room & open the windows for a quick refresh from lingering vapors.
Frequent Maintenance for Carpet & Rug Floor Coverings: Carpet fibers grasp & hold dust, germs, dust mites, and pet dander. Solution- Use a Steam Cleaner: Kids and pets can spend a lot of time playing on a carpeted or area rug surface. Vacuuming & then steam cleaning refreshes these coverings. This process is vital for removing pet dander & more. Hot steam cleaning using only water without chemicals is a healthy way to clean-up these germ-catching coverings for sure. Always vacuum first, then steam clean.
Shop Flawless Dusting Essentials : For Long-Term Dust Free Outcomes!
Ask Cindy's Newsletter-Subscribe!